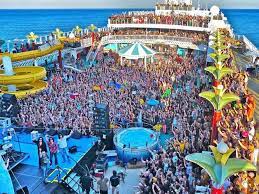 Schedules for July & Aug 2022 on board Tombstone cruise. As usual, bookings can be made via the hotel reception or your usual Bali ticketing agent. For special packages or enquiries, u may do so via the hotel reception or Shallyrecords cruise manager. Cruise leaves every Saturday morning 8 am. A discount of 10% is available for the month of Aug.
Our artists have returned

Ganja George, Jamaican Suspect, Black Cameltoe and Drago Chillz are back and are all busy recording new stuffs and ideas in the studio.